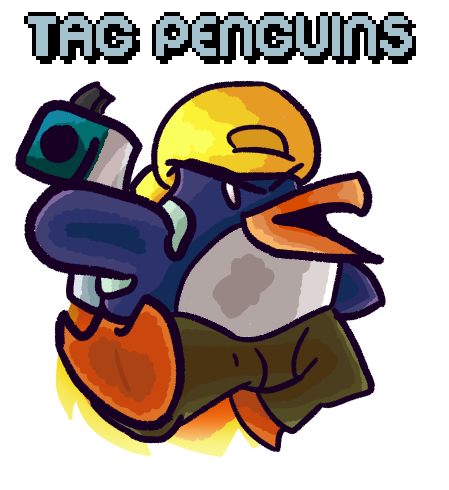 Tag Penguins
You can skip the first cutscene by pressing enter while starting the game
Wasd to move, point with mouse, space to open doors, and shift to run
Install instructions
Download and execute the installer (Tag Penguins Setup.exe)
Comments
Log in with itch.io to leave a comment.
no lo juge pero se ve buenardo
NO LO JUEGUES, ES UNA BASURA QUE LO UNICO BUENO ES EL SOUNDTRACK QUE ENCIMA ESTA ROBADO
Hola Paco, quiero informarte que el soundtrack de este juego es original, fue compuesto por Douglas y puedes preguntarle en su página de scratch o por discord. https://scratch.mit.edu/users/DOU1234-
También me gustaría saber por qué opinas eso del juego, para que podamos mejorarlo conforme a tus gustos.